"The Road to Skitacha"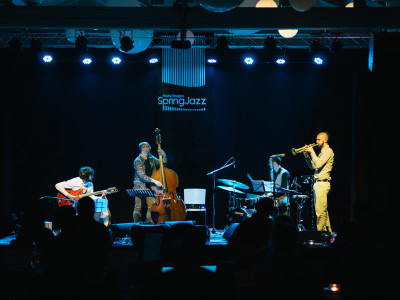 The new album by the "Atma Mundi Ensemble" called "The Road to Skitacha" brings 9 new songs written by the bandleader Zoran Majstorovic. They feature original music capturing musical heritage from different areas and cultures from around the world.
The music is mostly based and played on various string instruments, wind instruments, pitched and non-pitched percussion and sounds deriving from nature around us. "Atma Mundi" is meant to be a project not only confined to music, but expanded to all means of art, with the primary idea of bonding together different artists interested in world culture.
After the first album "Waters and deserts" (Croatia Records, 2014.) the new album, which has been published in May 2016, features three special guests being the great Croatian pianist Matija Dedic, Italian saxophone and clarinet player Francesco Bearzatti, winner of the "Best European Jazz Musician" prize in 2011. awarded by the "L'academie du jazz de France", and the legendary Croatian artist Arsen Dedic on one special bonus track, unfortunately being his last recording.
Go back »